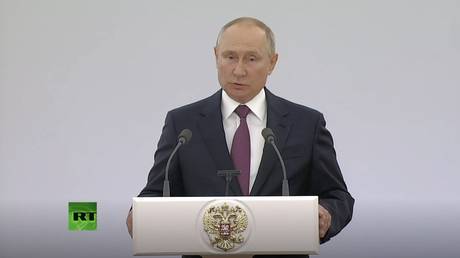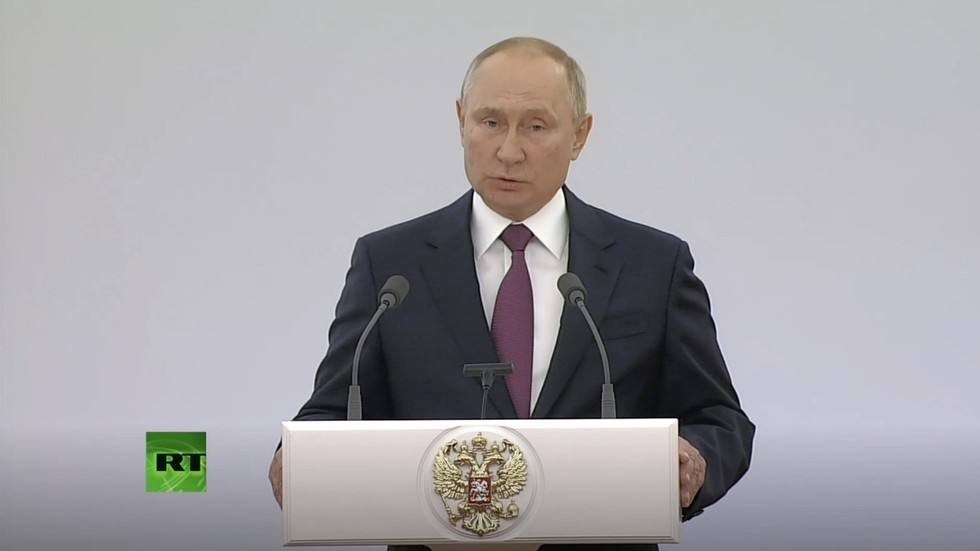 Russian President Vladimir Putin is speaking to the eighth convocation of the country's State Duma, on its first sitting after the September elections that saw the ruling party United Russia retain its supermajority in parliament.
As is tradition, the parliamentarians are hearing from the president in St. George Hall, the largest stateroom in the Grand Kremlin Palace, where they will expect to hear Putin discuss the economy and social issues while also touching on foreign policy.
The Duma, elected every five years, is made up of 450 representatives from all around the country. United Russia holds 326 of those seats, meaning it has significant control over the agenda passed through the chamber.
As well as MPs from the faction that backs Putin, the president is also addressing politicians from the Communists, the center-right Fair Russia, and the far-right LDPR. For the first time ever, there are also parliamentarians from New People, a party founded just last year. Rodina, Civic Platform and the Party of Growth also won one seat each.
WATCH LIVE: