WhatsApp is reportedly working on a new privacy update for its desktop users. The instant messaging platform may soon allow users to change privacy settings like last seen, profile photo, about and more right from the desktop.
Currently, WhatsApp does not allow users to manage privacy settings within the WhatsApp desktop app or WhatsApp web. In case one wants to change their privacy settings, they have to use WhatsApp on their mobile phone to do so.
WaBetaInfo, the online platform that tracks new and upcoming features of WhatsApp, reports that this will change soon with a future update. "Seen that multi-device is helping WhatsApp Desktop to be independent of your phone, WhatsApp is now introducing missing features", the report says.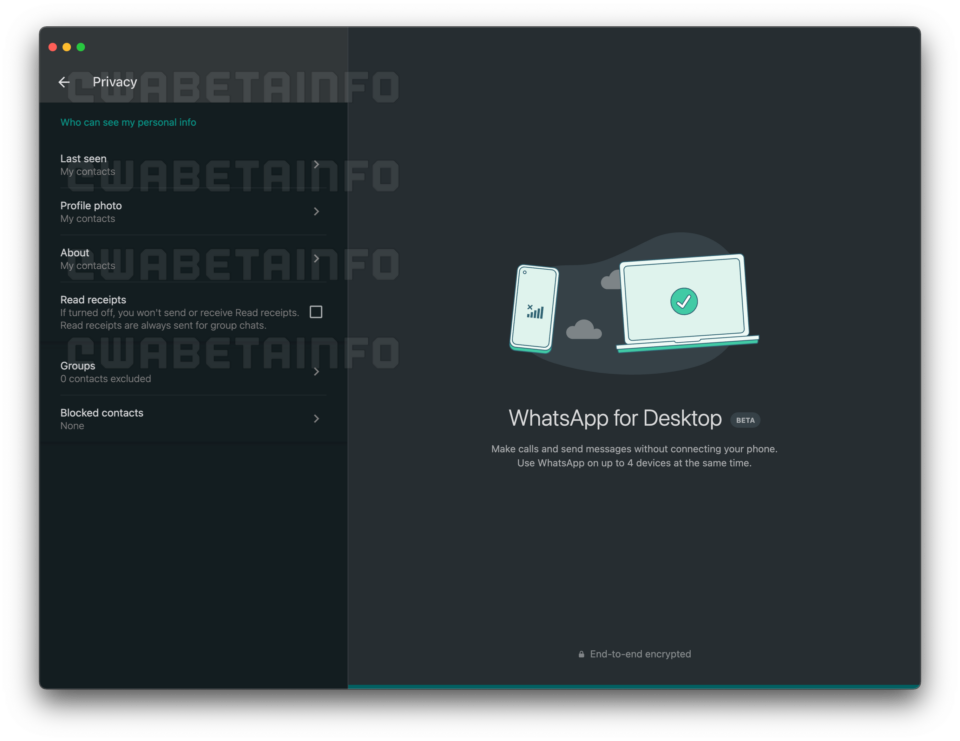 Image credit: WaBetaInfo
As per a screenshot shared in the report, WhatsApp desktop users will be able to change who can see the last seen, change profile picture and more. They will be able to enable/disable read receipts. In addition, users will be able to change group settings as well and will be able to choose who can add them in groups. It is already possible to manage blocked phone numbers via WhatsApp desktop. The option will be moved to a new section.
There is no timeline as to when the feature will be rolled out. But most likely, it will first be available for beta testers.
Meanwhile, WhatsApp will soon introduce a Message rating feature for business accounts. It will allow users to rate messages from businesses to give them feedback. They will be able to rate a message in stars, with five stars being the maximum and one star being the lowest. It is currently in the beta stage and is available for Android and iOS beta testers.