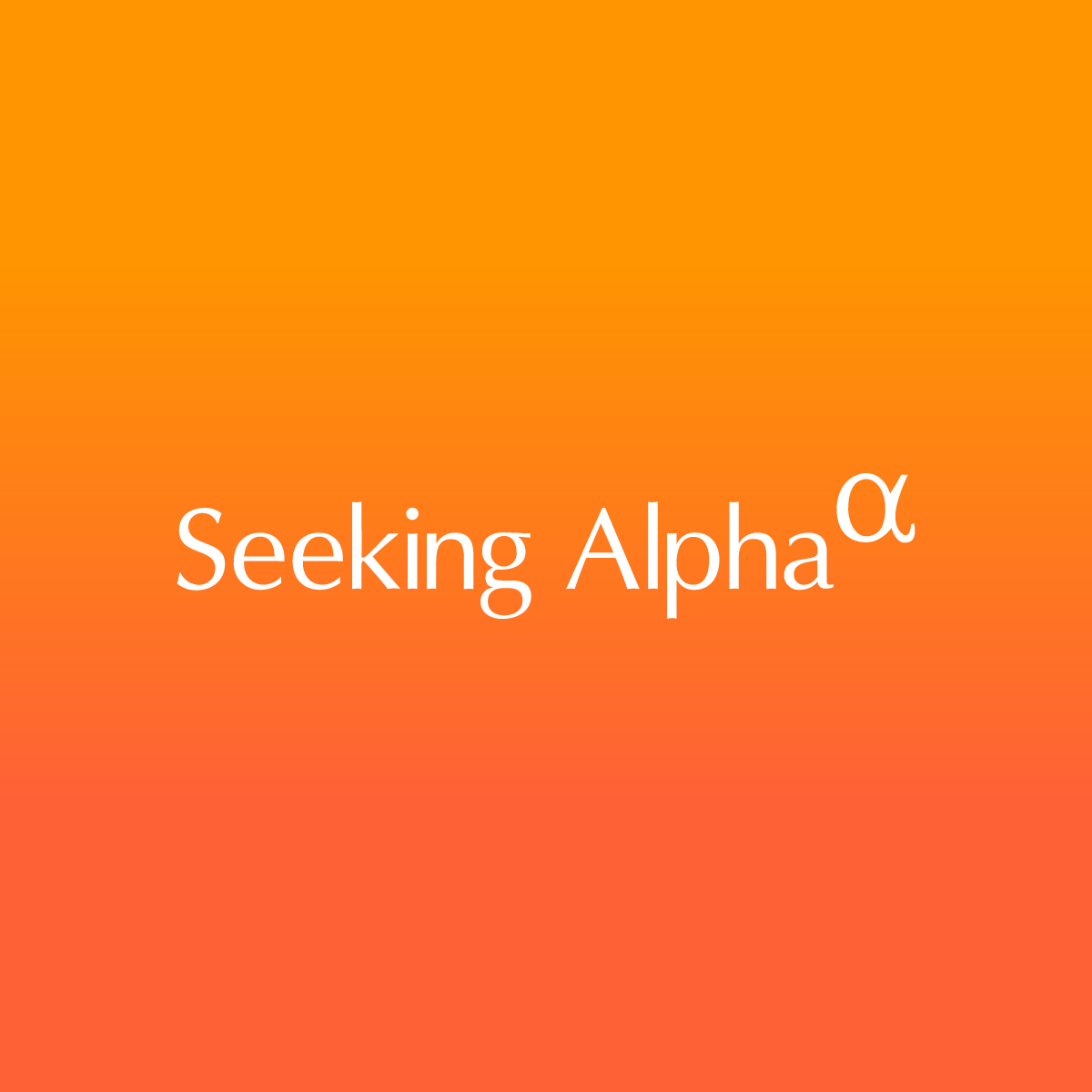 DocuSign, Inc. (NASDAQ:DOCU) 24th Annual Needham Virtual Growth Conference January 10, 2022 3:30 PM ET
Company Participants
Scott Berg – Needham
Conference Call Participants
Cynthia Gaylor – CFO
Scott Berg
Welcome everyone. Thanks for joining us this afternoon at least this afternoon in most time zones, not quite yet on, I guess it is on the West Coast, now it's 12:30 out there. Thanks everyone for joining the 24th Annual Needham Growth Conference. My name is Scott Berg. I lead our enterprise software and SaaS research efforts here.
Today with us, we have DocuSign Inc., and the company's CFO, Cynthia Gaylor. Cynthia, thank you for joining us today.
Cynthia Gaylor
Thanks Scott. It's great to be here. Thanks for having us.
Scott Berg
I guess, to get started for the one or two people on the call that are maybe not familiar with DocuSign, how about a brief overview of the company?
Cynthia Gaylor
Yeah, sure. So we're the agreement cloud company and most of you probably know us from our leading Signature products. The company's been around for about 17 years and we're growing quickly and at scale we've doubled the business over the last several years and happy to kind of take the convers Scott from there.
Scott Berg
Great. Well, let's start with the atopic, if we're talking in newspaper terms, at least, growth is slowing a little bit, as we come off the pandemic here. I guess the company hit a little bit of the — if you want to call it maybe pandemic wall third quarter billings growth, slowed to 20 year-over-year versus a solid multi quarter run in the, we'll call it mid-forties to 60% range, several quarters there.
Your first half results, made me feel like you were not facing the churn or demand issues that maybe like a zoom or some of the eCommerce vendors were facing just, using that as an example of these. Third quarter seemed very sudden with a short time window between when you guided in the quarter's end, I guess, what is the core issue driving net new bookings lower than prior expectations?
Cynthia Gaylor
That's as immediate question, Scott, let me do my best to kind of break it into a couple different components. So, when we take a step back and we kind of look at our year this year, our fiscal year, which ends at the end of January, we'll wind up the year pretty much as we expected kind of coming into the year.
I think the big difference that we're seeing is the first half of the year is going to be considerably stronger than what you were anticipating and the second half won't be as strong as we were thinking through. So let me walk you through that a little bit. As you noted, we were certainly, independent of all the things going on around the world, our business did quite well during the peak of the pandemic.
What, we were here to really help customers navigate their most urgent business needs during that time period and our top line, our revenue certainly benefited from that. We as I said, almost doubled the size of our business in a fairly short period of time helping our customers navigate through those pieces.
Coming off the peak of the pandemic, the last five or six quarters, we've been talking about kind of tapering not so much of demand, but of that urgency that we saw kind of at the height of the pandemic and we've been talking about that tapering and, as I said, the first half of the year turned out a lot stronger, because the tapering didn't happen as quickly as we thought and started to — we started to see more of that tapering demand in Q3 in particular kind of leading into the second half of the year. But as I noted, for the full year, we'll wind up pretty much in the same place. It's just, we're going to wind up with a much stronger first half than second half.
Scott Berg
Great. The tapering that you're seeing there, is it impacting maybe new customers or existing customer expansions more?
Cynthia Gaylor
Yeah. So remember we have a land and expand model. New customers tend to land small and then expand over time. When we look at things like our customer cohorts, they're growing at very similar rates in terms — in terms of those demand curves that we're seeing.
I think the other thing to remember about us is most of the dollars in any given quarter comes from the expansions right of the existing cohorts and customers that we have.
The other thing to note is our net new has been quite strong and continues — we continue to be quite pleased with those metrics, whether it's net new total, or our total numbers on greater than 300,000 in spend with us. So we continue to be quite pleased with those numbers, but most of the dollars in any given quarter are coming from those expansions.
Scott Berg
Got it. One bit of housekeeping just before I forget; we will take audience Q&A when we're done here. If you'd like to answer, or excuse me, ask a question, feel free to put it in the Q&A portion of the presentation window here. They'll pop up on my moderator screen and we'll certainly take them from there.
Moving on here, DocuSign sales cycles are quite short compared to most of the companies in my space. I know Dan spoke about this is my call back with him and yourself. Historically your visibility into bookings has been very, very good. Does this type of sudden change alter how you think about booking or billings guidance kind of going forward to help maybe mitigate such a change that was maybe unexpected.
Cynthia Gaylor
Yeah. So, remember, we're a subscription software company, so our revenue we have quite a bit of visibility into our revenue. When we're thinking about things like bookings and billings, we don't guide to bookings and we tend to see more variability quarter to quarter and fluctuations in the billings number, which we saw in Q3.
However, I would say, when we look at that, our guidance philosophy remains unchanged. We look at all the metrics coming into the quarter. We look at pipeline metrics, we look at customer metrics and customer cohorts, we look at things like bookings and linearity in quarter and within the months of the quarter across all of our metrics as we come up with our guidance.
So I would say, no, our guidance philosophy hasn't changed, but I would remind you just billings can be more variable quarter-over-quarter and that's why we encourage folks to look at the four quarter trailing averages when looking at billings in particular.
Scott Berg
Okay. Dan has mentioned the need to revert your sales teams to be more order makers versus order takers during the pandemic and I think we could all appreciate that, right? There's a significant need for your product, probably more than expected obviously, you were less 18 to 24 months or so. But how long should this strategy in sales shift require? Is this something that you can accomplish in a quarter or two, or does it, maybe take shorter or longer than that expectation?
Cynthia Gaylor
Yeah, and I think the dynamics that we talked about on their earnings call is really around demand generation and demand capture and so during the peak of the pandemic, we were really capturing demand that was there, the kind of that urgent buying need from the customers and helping customers really navigate their business across the agreement cloud in a fairly challenging environment.
And we think we did a good job of that. We've been talking about how we're building sales capacity into that across our field, which includes kind of our full go-to-market effort, whether it's sales, marketing success and during the peak of that pandemic, the demand outstripped the capacity that we had. So we still need to invest in that capacity given particularly the scale that we're at today, right. You need to, you need to continue to do that to grow the top line.
I think when we think about kind of one, investor stated it very well, kind of, during the peak of the pandemic fish were jumping in the boat, right and that's a different motion. That's a tough motion for reps because you have a lot of fish jumping in the boat, they're slippery, you got to catch them. You got to do all those things, but it's different than, the skill of fishing and the good news is, DocuSign knows that demand generation motion very well. It's the core of what the company was built on. I think the big difference is we've added a lot of reps over the last 18 months. We've only really seen a demand capture motion here at DocuSign and so really doubling down on that field enablement is one really important measure that we've undertaken now the last several months
Scott Berg
Actually helpful. I live in the State of Minnesota. We have like 15,000 likes. We know a lot about fishing in case some did know that out there. So although I can't fish to save my life, so it's not me,
Cynthia Gaylor
Take a different level of patience. Right.
Scott Berg
And I do not have that. I can 100% agree with that, but that's okay. One of the common theories I have heard is that churn has not really changed, but existing customers, they've just done a better job of understanding what their respective capacity needs are now that they have a handle of their own businesses as they've worked [ph] through the pandemic a little bit.
So maybe volume addition, those upsell likely we slow a little bit. Do you agree with this view and the implication that net new, rev or net revenue retention, light rates probably normalize more towards historical levels going forward?
Cynthia Gaylor
Yes. So let me take that in two parts, I think one of the pieces that we've been talking about regarding execution, so as we've kind of come off the peak demand levels and we've seen that start to taper, the one thing we haven't done as well on the execution front is really fill that with new use cases within the existing customer base.
So kind of in our traditional model of selling, we'd be talking to customers within verticals or within different GOs about all the different things they can be doing with DocuSign across Signature is mainly where we're seeing this phenomena and that wasn't happening as much as it much as it should or could be to kind of help fill the tapering that we were seeing. Right. So there's kind of the macro piece of tapering off the pandemic and then the micro piece of the execution to kind of fill that — fill that tapering.
So what, in the height of the pandemic, what we might have seen is expansion across one use case, just more envelope volume, right, versus within a department or within a company, many used cases that could be using DocuSign and particularly Signature.
The other piece of that is kind of the cross sell and upsell across the broader agreement cloud. Granted, those are smaller dollars, but that's a critical part of the motion going forward. That's part of our — as part of our growth. In terms of — so that's kind of on the tapering demand and filling with used cases from an execution perspective.
I think the other piece is on to the dollar net retention rate. So, we think and we've said, our dollar — we've had very strong dollar net retention. We've had some of the highest rates in the company's history during the pandemic. We would ex expect our dollar retention rate in Q4 to be at or towards the high end of our historical range, which had been $1.12 to $1.19 prior to the pandemic, which would be anything in that range would be strong for us.
So that's what we would expect in Q4. When we get to kind of into next year, we'll be looking at that number when we get to this time next quarter. It's not a metric that we've tended to guide to, but every quarter we do try to give color and that's a question that we get quite often. So we do try to give some context around that particular metric.
Scott Berg
Sure. are you seeing some of the, taper kind of, I don't know, not challenges, but maybe a little, accelerating quicker than expected internationally, or is it just your domestically in the US? I ask the question of course, because International has been such a key focus around your growth over the last year, year and a half, and it sounds like you're starting to see some accelerating opportunities.
Cynthia Gaylor
Yeah. So, it's a great question on international. We definitely — International is one of our biggest investment areas and a big growth area for the company. When you think of, kind of take a step back and think about our broader market opportunity of a $50 billion market opportunity about $25 billion of that is Signature to put that in context and $25 billion is across the broader agreement cloud.
International was the most untapped within that broader market opportunity, but even taking a further step back from that, we are forecasting about $2 billion of revenue for this year across a $50 billion market opportunity. We're the largest by are in the segments that we play and it's mostly the Greenfield space. So we feel like there's a ton of runway, but when we look about at International in particular, that is one of the highlights of the business and also one of the biggest growth areas for us now and kind of going forward.
Scott Berg
Got it. Last question on the on the growth, I, promise is, does the changing growth profile maybe change how you invest in the business and/or maybe regions over the next couple years? It could accelerate, it could both accelerate to fill a growth void or potentially slow growth investments, depending on your perspective.
Cynthia Gaylor
Yeah. Well, and there's never too many questions about growth. We're a growth company and we're focused on top line growth. So no need to — no need to apologize on that. We're investing for growth across the business, particularly in go to market. International, we touched on as well as product innovation and kind of building out that broader agreement cloud. Those are the key areas along with setting customers up for success.
So we will trade margin for growth, top line growth, just given how early we are in the market opportunity. As I just talked about $50 billion market opportunity, $2 billion of revenue, a lot of runway and mostly greenfield space of moving from, call it pen and paper to a more automated way. So we feel like the opportunity is tremendous. It's still early days and in many ways we're just getting started, right.
As I said, we doubled the business in a really short period of time, so we're making sure we're building out that capacity and operationalizing across the board and investing for growth.
Scott Berg
Got it. It might be my last growth question. We'll come back to maybe, moving onto the platform, the company's been investing aggressively in new functional areas like CRM and the agreement cloud, but also notary, while the acquisitions added maybe relatively small revenue streams at least to dates, when do you believe these non e-signature products will start having a greater impact on sales and the operating model
Cynthia Gaylor
So we're really encouraged by the traction we're seeing across the broader agreement cloud products. Notary is one of my personal — I'm a personal fan of notary because nobody likes to go to the notary even before the pandemic, let alone now. So we think there's a big opportunity across the agreement cloud products, whether it's notary or CRM or some of the analytics that we're doing in AI we're doing around that.
However, I would be remiss not to underscore, we're in the early days there. If we feel like within Signature alone, it's still early and lots of runway within these other product categories on the platform. It's very early days. We're in many ways defining a market in what we call the anywhere economy, but also across this agreement cloud, we're really creating a new cloud in the broader — in the broader market.
So in terms of dollars, a very small contributors and when you take a step back and think about it from a Signature perspective, just given the strength of that, part of our business and the growth rate at scale, it's going to take some time for the other product categories to catch up.
Scott Berg
Got it. On I, guess you have had both solutions for some times now, what we're hearing from, sales cycles teams in terms of excuse me, let me back up, can't read my own writing today apparently, and it's all typed out in Word. That's not — that's not bad sign. You've had both solutions for some time now. What are you learning from, sales cycles or teams in terms of who are the right type of customer is to sell them to, maybe right timing or maybe even the right pain points to sell against?
Cynthia Gaylor
…across the broader agreement cloud.
Scott Berg
Yeah. The agreement cloud or some of the non e-signature modules in general.
Cynthia Gaylor
Got it, got it. Yeah. So I mean, the great news is we have a million — over a million customers and a billion designers and so DocuSign is well known. Our customers have generated tremendous ROI from our products and so coming out of kind of those peak demands of the pandemic, which were mainly signature focused customers are more engaged in those just strategic discussions around what else they can be doing with DocuSign. So we think the install base is a great place to start for those products.
As you noted, it is a more complex scale and it is a longer sales cycle across things like CLM. However, what we're focused on is really setting up our customers for success. The other thing I would just note is it does require more change management, right, because we're defining a market change management within the customers also takes time to really, achieve the benefits of the broader platform. So that's a piece that we're focused on as well.
Scott Berg
Sure. I know historically the company's made a couple of what I consider to be generally smaller acquisitions with the exception of SpringCM. I guess as you look back while still early, how have the acquisitions in general performed versus expectations?
Cynthia Gaylor
Sure. So, for the most part, we've done kind of team, talent and tech acquisitions, even Spring in many regards was in that category right. And so what we're doing is we're blending those products into the broader agreement cloud platform, and then smack out in the middle of that, there was a pandemic with an urgent need, particularly around the Signature products. And so the silver lining is on both ends of the spectrum, but we're really focused on integrating those products into a unified platform and then also setting our customers up for success. And I think customers now have more of the mind share capability to talk about those other products.
In terms of the acquisitions themselves, though, I wouldn't say there was a disconnect on the expectation relative to performance given it's still pretty early across most of them, but I think we're really excited about being able to accelerate the product roadmap in those key areas that we think help fill out the broader product platform.
Scott Berg
Moving on to TAM a little bit, one of the questions I feel several times, at least since the third quarter results is on thinking about the TAM, but more, really more about and TAM penetration. I think the questions are coming from the fact that, you already have a million customers, millions, a really big number, last time I checked for an enterprise software company and that's amazing. But where are we today in terms of how you all think about market penetration and why is anyone in this post pandemic environment not using e-signature? Kind of a second part to that question is, how does your penetration compared to that maybe competitors in the space?
Cynthia Gaylor
Yeah, so, as I mentioned earlier, we think we're in the early innings of the broad space, whether it's the e-signature part of our TAM or the broader agreement cloud, and our biggest competition is really offline, right? And the old way companies have been doing things which is not automated.
So we think there's continues to be tremendous opportunity. It's interesting when we're talking with investors in particular, because we're all in the financial services sector in some way, shape or form, we often do get the question, isn't everybody who should be using DocuSign already using it and we believe the opposite of that. We believe it's a tremendous market, even in the US, there's over 30 million businesses that we think make up kind of the addressable market there. So we're just scratching the service when you think globally.
The other piece that I think that's underestimated about our business is just our due digital channel and kind of that top of funnel activity that gives us broad scope, right? We're in eight or nine countries from a direct perspective but we touch 180 different countries globally. And so the opportunity to kind of land and expand from the smallest mom and pops up to the biggest enterprises, we think there's no reason that every company in some way, shape or form shouldn't be using DocuSign products.
So penetration, while I under understand the question, we don't think the market is saturated or over penetrated, just given the offline to online phenomena and so much of the market is untapped with kind of manual processes
Scott Berg
To your point I, a little bit unexpectedly had to buy a car in the last month or so bought it from a dealership in Phoenix. They had to FedEx me the paperwork to sign. So I could sign back to them to complete the transaction. I don't think you'd have to do it this day [ph].
Cynthia Gaylor
It's really amazing, and, when we think about just the carbon footprint of that type of transaction and how not only can we grow our customer base and help our customers be more efficient, but just the carbon footprint saving of not only our product, but just the whole FedEx mailing going to the post office, all of those pieces the ROI on that is quite high.
Scott Berg
Yeah. I thought it was — I thought it was crazy, but I guess maybe that's just me. Last question…
Cynthia Gaylor
I would say it's not crazy. I would say that is a spot on, in terms of the opportunity, right for further automation.
Scott Berg
Sure. last question for me, then we'll move to audience Q&A, and once again, if you have any questions, feel free to input them into the Q&A box kind of a completely different off the wall. A little bit question at least is in the fall, the company announced DocuSign Ventures. I guess what is the purpose of this fund and are there any early successes that you can share?
Cynthia Gaylor
Sure. So we've — we publicly announced Ventures. However, we've been investing in a venture way for a while now in companies that we think can accelerate the ecosystem that we're in and also broaden our footprint with customers. And so, we've — I don't want to call out a particular company or two but I would say, we think it's a great way to accelerate the ecosystem, help support our customers and also support companies that we think can broaden kind of the agreement cloud piece of our business.
Question-and-Answer Session
Q – Scott Berg
Got it. All right. Moving to questions from the audience. Let's go with, does DocuSign expect any pricing pressure over the next year, competitively such as Box launching e-signatures?
Cynthia Gaylor
Yeah, so I think pricing is something we look at all the time, Dan and I, we do a call with the pricing and packaging team and the strategy team on the competitive landscape before every earnings call. And we haven't really noticed anything, any notable differences the last several quarters. There'll always be kind of scribble signers out there. We think DocuSign and our products are differentiated not only our leading brand and our customer reach the higher ROI our customers get, but kind of the scalability of that solution from the smallest mom and pops up to the largest enterprises, kind of the security, the uptime.
We've invested a lot kind of in the feature functionality through our product innovation effort. So we think we have a lot of differentiation. That being said, there's always some pricing pressure in pockets of the business from scribble signers and we're not, we're not overly concerned about that, but it is something that we watch carefully and we make sure that we're providing customers kind of that high ROI and helping them be successful on the platform and drive the volumes that way.
Scott Berg
Next question. Are there any new nuances, like seasonality or timing that impact billings in the second half more than revenue growth?
Cynthia Gaylor
Yeah, so we haven't seen a dramatic shift in seasonality, but I would caveat that with, we also have never come off of a pandemic and the peak levels that we saw, four or five quarters ago. And so, it's something that we're watching very closely, but it would be premature for me to comment that we had a shift in seasonality.
What we try to do is every quarter, if there are notable things that are impacting the quarter, we try to point those out in, and put them into context. So I'll give you an example. In Q1 of this past year, we did see a heightened level, all of early renewals that both impacted upside to revenue that we weren't anticipating as well as impacted kind of those fluctuations in billings that I was talking about.
Similarly, in Q3 of this year, we pointed out like hey, we've seen fluctuations in billings, but also, when we look at pipeline that in-quarter pipeline, that's generated in closes in quarter that we don't necessarily see in the beginning of quarter, didn't materialize the way we thought it would in Q3. And we do that mainly to provide context, not that that's the only factor or the leading factor, but to provide some complexion on the quarter.
So I would say when it comes to seasonality, there's nothing that I would call out specific. However, we definitely saw a first half, second half phenomena this year that we weren't anticipating, even though for the full year, we'll wind up in pretty much the same spot we thought we would.
Scott Berg
Lots of competition questions here. What is a good way to frame the competition from Adobe or [indiscernible]?
Cynthia Gaylor
So those are two very different — very different companies and one would be more on the Signature side and the other would be more on the CLM side, I would say, without getting into the specifics of any one company, what we're focused on is making sure we're developing products to help our customers be successful in the market right.
So from a Signature perspective, I don't think there's any company that's invested as much as we have in product innovation, across Signature and then as you think about kind of CLM and what other company are doing, there are different go to market motions amongst, some of the companies that play in the space without calling out one or two companies but it's a really early space. So it's probably too soon to tell and how that will play out although we're investing a lot kind of in that product innovation, we have a very large install base that we think is primed for those products, but it's very early days.
Scott Berg
All right. Got it. Next one, how does the fact that a large percentage of your sales people are recent post COVID hires impact the ability to fix the use case cross-sell problem?
Cynthia Gaylor
Yeah, so, it's not as I noted. We've, hired a lot of people during the pandemic to really make sure that our capacity was meeting the demand. And as you grow at the scale that we're at, that's a continual motion. You're always adding capacity and it's the rate at which you're adding capacity.
We think the enablement actions that we've put into place, since we started seeing kind of a difference in the tapering is going to really enable the newer reps to understand that, what we call the DocuSign, the more traditional DocuSign motion, that's really been in place since the company was founded in terms of how we sell, how we talk to customers about use cases. It's really more on our end than the customer end.
In terms of, if a customer, I'll give you an example a customer is using a, for HR onboarding, there's probably within any company of a certain scale there's probably 10 or 12 different HR use cases. And so making sure, the rep understands, what that motion looks like. If it's not just, hey, adding more envelopes, because you're onboarding more employees and so we think these are fixable and solvable issues. We just need to put additional focus on it given the changing environment.
Scott Berg
Next one is street is worried about tough comparables for first half. Can you frame that?
Cynthia Gaylor
Yeah. Understood. We had a really strong first half of the year and we will have a set of tougher comps. I think we're focused on running the company and growing the business and making the right investments to grow the top line. But we are facing tougher comps, which to me is more an output than an input and so we also have to remind ourselves, we've scaled the business quite significantly over the last 18 months.
And so we're working off a much bigger base and growth that scale when your $2 billion in revenue is different than growth at scale when you're $700 million of revenue. So, we try to put that in perspective, but what we're really for focused on is growing the company over a long period of time and we're on a great trajectory to do that and making the right investments to make that come to fruition.
Scott Berg
I always think difficult comps are a good thing, because that means you did something right for a period of time. Maybe I'm wrong in that. We don't want comps [ph]. That's not — that's an equally bad sign.
Cynthia Gaylor
Yeah. Although I think the point is a well taken point because even when you look at Q3 of last year, the billings growth that we had there was in some ways not rational, right in terms of just the scale that we were at in that growth rate, it was pretty much unprecedented. So, I do think it's good to remind yourself that yes, we definitely have been doing a lot of right things, but we're also at a much different scale and so growth at scale there's very few companies at our size and scale at the top line, growing at the rates we're growing at, albeit they're not — they've come off the peak rates that we were growing at this time last year.
Scott Berg
Yeah, I always think the tough cops are great. The only thing you're worried is if it's like churn issues like with what zoom had, not to disparage zoom because I'm not, but given what happened, that was great. But if you have churn issues, it's difficult to call, but if you don't have churn issues hey, that's a great customer that you're going to have for a longer period. That's awesome.
Last question here, and then we'll get everyone moving to the next meetings at least is the Glassdoor community from employees has skewed negative recently and specifically around difficult sales quotas. Is that what you're seeing internally and what can you do to prevent the sales churn in this environment?
Cynthia Gaylor
Yeah, so it's a topic we're really focused on. We're really proud of our Glassdoor scores that they tend to be kind of the highest in the industry. I think at any time, comments that could go in and off of the site, could be sporadic based on what's going on in the company.
So I would say, that's not a ubiquitous comment that we've seen. We haven't made any changes to the comp plans per se. But we also, I'm sure have some reps who are underperforming them. So, the comment doesn't surprise me, but what we're really focused on is setting, the company and the up for success. We think we have, competitive programs on the comp side kind of across the board, but particularly, when we hit this time of the year and we're thinking into next year, making sure we have the right and appropriate plans to go into next year and kind of drive the type of growth that we'd like to see.
So it's a, it's a focus area for us, but I'm not sure the particular comment. Although it wouldn't surprise me if there's some comments on there I just would underscore we haven't changed the plans in any way this year to a meaningful degree and so I don't think there's something micro in that comment. It's probably more macro just given some of the puts and takes in the business.
Scott Berg
Well, that's what we have time for today. Wanted to thank everyone for joining us. If anyone has any questions or needs assistance with anything, please reach out to a Needham representative. Outside of that, Cynthia, thank you so much for your time. Good luck with quarter on. I know you got a couple weeks left and certainly good luck with the rest of your meetings today.
Cynthia Gaylor
Terrific. Thanks Scott. I appreciate it.
Scott Berg
Thank you. Bye, bye.