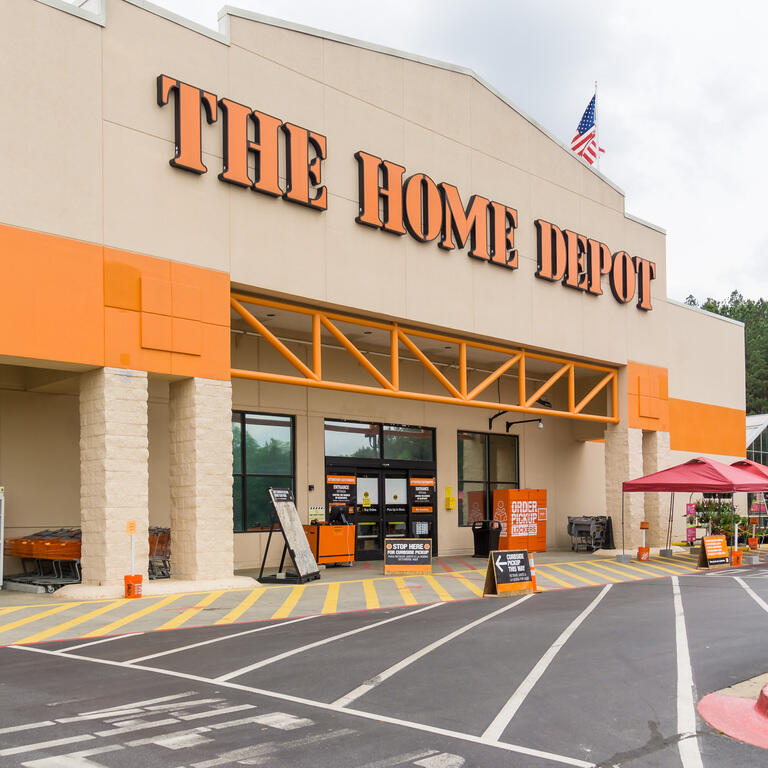 Home Depot (HD) is a buy for the dividend income and total return growth investor and is the largest home improvement retailer for the housing sector. Home Depot is a cash machine, and the company uses some of the cash to open a few new stores each year. The larger part of the cash is used to increase dividends each year and buy back shares raising the stock price. Home Depot is 12.0% of The Good Business Portfolio, being my IRA portfolio of good business companies that are balanced among all styles of investing. I normally trim a position when it gets to 8% of the portfolio but am pushing HD to 12% since the fundamentals look good long term. At over 12% of the portfolio, HD will be trimmed down to 12% of the portfolio. I trimmed HD twice last year to the 12+% range, and I will trim it again when it is over 12% of the portfolio.
As I have said before in previous articles.
I use a set of guidelines that I codified over the last few years to review the companies in The Good Business Portfolio (my portfolio) and other companies that I am reviewing. For a complete set of guidelines, please see my article "The Good Business Portfolio: Update to Guidelines, March 2020". These guidelines provide me with a balanced portfolio of income, defensive, total return, and growing companies that hopefully keep me ahead of the Dow average.
Good Fundamentals
Home Depot is the largest home improvement retailer for the housing sector in the United States and foreign countries.
One of the main reasons to own HD is to have a steady quarterly income with the potential for good growth. Home Depot does meet my dividend guideline. Home Depot has an average dividend yield of 1.8% and has had increases for 12 years, making Home Depot a good choice for the dividend growth investor that wants consistent growing income. The dividend was last increased in February 2021 for an increase from $1.50/Qtr to $1.65/Qtr or a 10% increase. I estimate that the dividend will be increased in February 2022 by $0.15 again to $1.80/Qtr. or a 9% increase. The five-year average payout ratio is moderate at 45%, which allows cash remaining for increasing the business of the company by adding new stores and optimizing operating costs. The cash flow drives HD stock price up, and the company returns the cash to the shareholder with increasing dividends each year.
I only like large-capitalization companies and want the capitalization to be at least greater than $10 billion. Home Depot easily passes my guideline. Home Depot is a large-cap company with a capitalization of $433 billion. Home Depot's 2022 projected operating cash flow at $19 billion is great, allowing the company to have the means for company growth and increasing dividends each year. Large-cap companies like Home Depot have the cash and ability to buy other smaller companies and weather any storms that might come along. I also look at the S&P rating and want it to be three stars or better. HD's S&P CFRA rating is three stars or hold with an estimated target price of $420, passing the guideline with a possible gain of 10% this year. HD's price is below the target price at present and has a high forward PE ratio of 26, making HD a fair buy at this entry point; I rate Home Depot a buy on the recent dip for future growth and a good growing income; quality does not come cheap. HD is a SWAN that has constant dividend growth over 12 years with a dividend 5-year growth rate of 19%.
The great HD total return of 224.30% compared to the Dow base of 101.89% over my 72-month test period makes HD a fantastic investment for the total return investor. The steadily increasing dividend income for 12 years keeps HD as a buy at the present price. Looking back five years, $10,000 invested five years ago would now be worth over $34,800 today. This gain makes HD a good investment for the total return investor looking back, which has future growth as the housing industry remains strong. Overall, Home Depot is a good business with an 8% CAGR projected growth as the United States and foreign economies grow going forward, with the increasing demand for HD's services and products. The good dividend income brings you cash as I continue to see further growth as the world economy grows.
I look for the earnings of my positions to consistently beat their quarterly estimates. For the last quarter, on November 16, 2021, Home Depot reported earnings that beat expectation at $3.92 by $0.55, compared to last year at $3.18. Total revenue was higher at $35.82 billion more than a year ago by 9.8% year over year and beat expected total revenue by $2 billion. This was a great report with a bottom-line beating expected and the top line and bottom-line increasing compared to last year. The next earnings report, Q4, will be out in February 2022 and is expected to be $3.17 compared to last year at $2.65, a good increase.
A quote from the 3rd quarter earns call by the CEO Craig Menear sums up the good expectations for the company going forward.
I'm pleased to report that we had another strong performance in the third quarter. Sales for the third quarter were $36.8 billion, up 9.8% from last year. Comp sales were up 6.1% from last year with U.S. comps of positive 5.5%. Diluted earnings per share were $3.92 in the third quarter, up from $3.18 in the third quarter last year. Home improvement demand remains strong. Our customers remain engaged with projects around the home, and we continue to focus on delivering the best experience in retail. As we mentioned last quarter, we continue to see customers taking on larger home improvement projects, as evidenced by the continued strength with our pro customer, which once again outpaced the DIY customer. We have positive comps every week despite unprecedented compares last year and grew sales by $3.3 billion in the third quarter. They were bringing total sales growth year-to-date to more than $15.5 billion through the third quarter. From a geographic perspective, all of our 19 U.S. regions posted positive comps versus last year in both Canada and Mexico posted positive comps. These results were driven by our associates to maintain their relentless focus on our customers while simultaneously managing industry-wide supply chain disruptions, inflation, and a tight labor market. Our ability to invest for the future while also managing the most fluid environment in our Company's history is a direct result of our associates and their extraordinary offers. I want to thank all of our associates for the many ways they continue to live our values by serving our customers and communities. In conjunction with Veterans Day last week, the Home Depot Foundation announced that it has now surpassed $400 million invested in support of U.S. military veterans since 2011. Turning to our comp performance during the third quarter, 12 of our 14 merchandising departments posted positive comps, appliances, plumbing, electrical, building materials, tools, kitchen, and bath, to corn storage [Indiscernible] and flooring had comps above the Company average. Paint, outdoor garden in hardware were positive but below the Company average, and the indoor garden was essentially flat in lumber posted a high-single-digit negative comp compared with lumber comps in more than 50 % in the third quarter of 2020.
This shows the feelings of top management for the continued growth of the Home Depot business and shareholder return. HD has good long-term growth and will continue as the world's building repair budgets grow with the world economy. This year's projected growth is getting to normal growth as the COVID pandemic is being controlled by the vaccines, but the outcome for Omicron variation is yet to be seen. It may be good, or it may be bad
Risks and Negatives of the Business
The obvious risk for HD is that another mutation of the COVID virus will not be controlled by the vaccines that are being used today, and we have another downturn until a new vaccine is developed. Interest rates have just started to increase, which is a negative for HD, and if interest rates go up as indicated by the FED, the housing market may slow down, slowing HD's growth. HD has great products, and they keep adding new ones to improve their sales.
Conclusions
Home Depot is a good investment choice for the total return and dividend growth investor with its average dividend yield with steady increases for 12 years and high total return. Home Depot is 12% of The Good Business Portfolio and will be held, and watch it grow. HD will be held in the portfolio and will be trimmed when it gets above 12% of the portfolio. I buy what I consider great businesses that are fairly priced, and the recent dip makes HD a buy-the-dip company. Good growing businesses do not come cheap, but over time, they grow and grow. If you want a solid growing dividend income and good total return in the retail home improvement business, HD is the right investment for you.
With one week in the year, the total return for the Good Business Portfolio is behind the Dow average from 1/1/2022 to January 7 by 0.29%, but this is just one week with 51 more to come in the year. Each quarter after the earnings season is over, and I write an article giving a complete portfolio list and performance. The latest article is titled "The Good Business Portfolio: 2021 3rd Quarter Earnings and Performance Review".