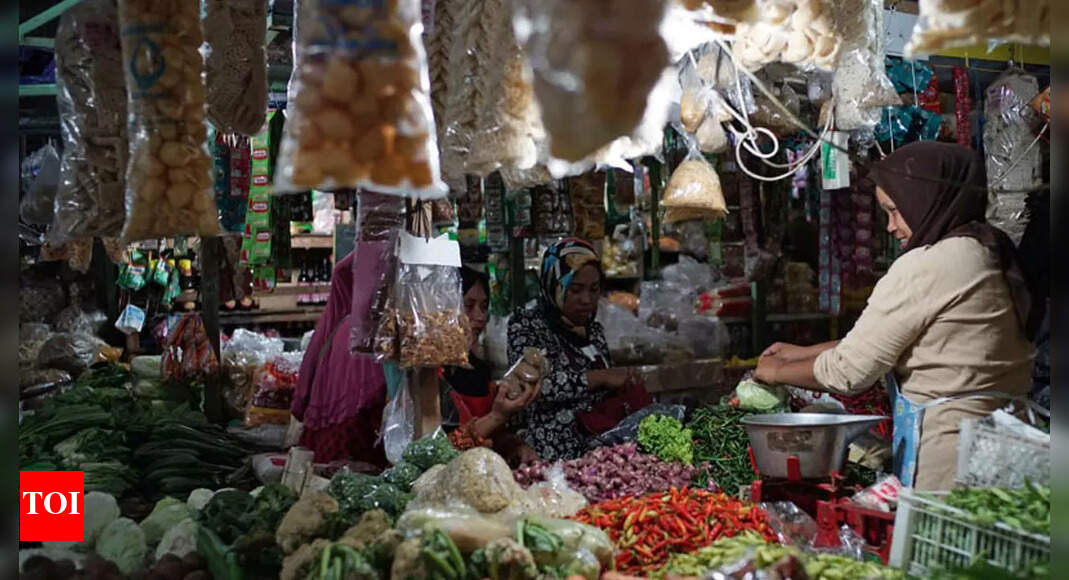 NEW DELHI: Retail inflation based on consumer price index (CPI) jumped to 5.59 per cent for the month of December, data released by government showed on Wednesday.
The inflation figure for the month of November was recorded at 4.91 per cent.
The spike in inflation numbers is mainly on account of uptick in food prices.
In addition, prices of fuel & light, clothing & footwear, cereals, milk products, oils and fats also showed a surge in December.
The Reserve Bank of India (RBI) mainly factors in retail inflation while arriving at its bi-monthly policy.
Reserve Bank's monetary policy committee (MPC) has been tasked by the government to tame retail inflation based on consumer price index (CPI) at 4 per cent (+,-2 per cent).
The RBI left its repo rate unchanged at 4% for a ninth consecutive policy meeting last month, sticking to its focus on economic growth as India still faces challenges from the coronavirus pandemic.
IIP grows 1.4% in November
In a separate set of data released by the government, industrial production rose 1.4 per cent in November 2021.
While manufacturing sector's output grew 0.9 per cent, the mining output climbed 5 per cent, and power generation increased 2.1 per cent.
The IIP had contracted by 1.6 per cent in November 2020.
Industrial production has been hit due to the coronavirus pandemic since March 2020, when it had contracted 18.7 per cent.
It shrank 57.3 per cent in April 2020 due to a decline in economic activities in the wake of the lockdown imposed to curb the spread of coronavirus infections.