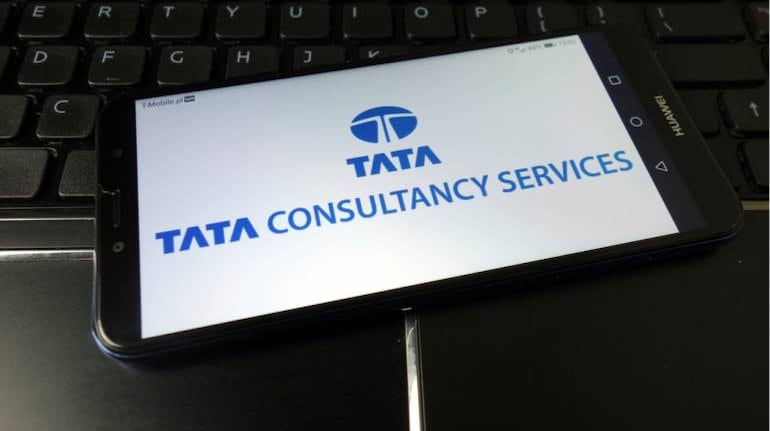 Tata Consultancy Services Ltd (TCS), India's largest IT services company and the second most valuable firm, on January 12 reported a consolidated net profit of Rs 9,769 crore for the quarter ended December 2021 (Q3FY22), registering a 12.3 percent year-on-year (YoY) growth.
The company had reported a consolidated profit after tax (PAT) of Rs 8,701 crore in the corresponding quarter last year. In the September quarter, PAT stood at Rs 9,624 crore.
Its consolidated revenue during the September-December period stood at Rs 48,885 crore, up 16.4 percent from the year-ago quarter, with healthy double digit growth across business verticals, led by strong deal wins and an increase in digital spends by corporates.
USD revenue for the quarter came in at USD 6,524 million up 14.4 percent YoY and 3% QoQ.
The growth in revenues in constant currency terms was 15.4 percent on a yearly basis and 4 percent on a sequential basis.
Consolidated revenue in the year-ago quarter was Rs 42,015 crore and Rs 46,867 crore in the Septemebr quarter.
The company made strong additions to its client list by adding 58 clients in USD 100 million+ bucket (+10 YoY); 118 in USD 50 million+ bucket (+21 YoY).
Total Contract Value (TCV) for Q3FY22 was up 12 percent at USD 7.6 billion compared to USD 6.8 billion in Q3FY21. Year to Date TCV stands at USD 23.3 billion
"Our continued growth momentum is a validation of our collaborative, inside-out approach to our customers' business transformation needs", said Rajesh Gopinathan, Chief Executive Officer and Managing Director of the company.
Customers love our engagement model, our end-to-end capability, and our can-do approach to problem solving, he added.
Commenting on the performance for the quarter, N Ganapathy Subramaniam, Chief Operating Officer & Executive Director, said, "We continued our focus on growing organically and on developing the talent, methodologies, and toolkits for an ever-evolving technology landscape".
We are also delighted to cross another important milestone in our journey, hitting the $25 billion revenue mark in CY 2021, he added.
On the operational front, the operating margins for the company witnessed a marginal decline of 1.6 percent on-year to 25 percent due to higher other expenses. The other expenses, as a percentage of revenue for the quarter, surged 180 basis points (bps) on a yearly basis and by 80 bps on a sequential basis.
The employee cost in absolute terms jumped 16 percent on a yearly basis and by 3 percent on a sequential basis. However, as percentage of revenue from operations, the employee cost was lower 20 bps compared to the same period last year and lower by 70 bps sequentially.
The net margin for the quarter stood at 20 percent, marginally down from 20.7 percent in the year ago quarter. The net margin for the previous quarter was recorded at 20.5 percent.
All the business verticals of the company returned mid-high teens growth. Leading the pack was Retail and Consumer Packaged Goods (CPG) which grew the most at 20.4 percent. Manufacturing grew by 18.3 percent, Banking and Financial Services Industry (BFSI) by 17.9 percent and Technology & services grew by 17.7 percent. Life Sciences and Healthcare grew by 16.3 percent and Communications & Media by 14.4 percent.
Among the geographies, North America continued its domination and grew by 18 percent, Continental Europe was close second in terms of growth at 17.5 percent while UK achieved a growth of 12.7 percent. Among emerging markets, Latin America was the leader and grew by 21.1 percent, India by 15.2 percent, followed by Middle East & Africa at 6.9 percent and Asia Pacific grew 4.3 percent.
The company added 28,238 employees on a net basis, taking the total number of employees to 556,986 as on December 31, 2021. It crossed a new milestone in its diversity journey in Q3, with the number of women in its workforce crossing 200,000.
The attrition rate (LTM) for the quarter was 15.3 percent jumping from 11.9 percent during the second quarter of this financial year.
"The ability to attract and retain top quality talent across the world has been central to TCS' business success and a source of competitive differentiation", said Milind Lakkad, Chief HR Officer.
In addition to the 43,000 freshers hired in H1, the onboarded 34,000 fresh graduates in Q3.
"By continuing to invest in our people, giving preference to internal candidates for the most exciting open positions, providing global deployment opportunities, fast track career paths linked to learning, and promotions to over 110,000 employees, we have been able to retain our best talent and overcome supply side challenges", Lakkad added.
The Board of the company announced a buyback of shares valued at Rs 18,000 crore at Rs 4,500 per Share.
The company also declared an interim dividend of Rs 7.0 per share with a record date of 7th January, 2022 and the payment date of 7th February, 2022.
The TCS stock lost 1.4 percent to Rs 3,859.90 at the close on the National Stock Exchange on January 12. It has generated returns of 21.6 percent over the last year and 3.5 percent during this financial year. The stock has moved up 6.1 percent in the last month.