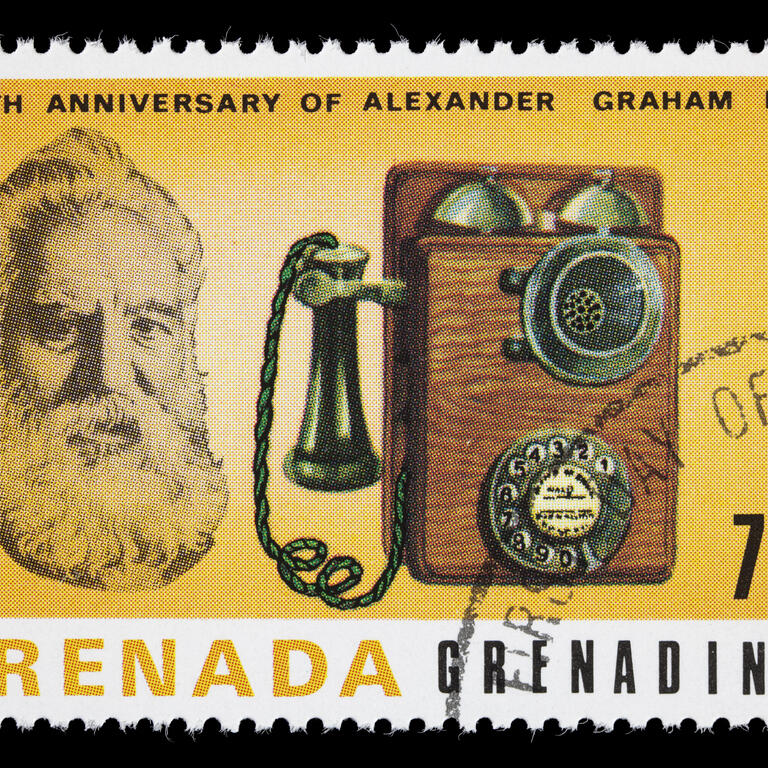 AT&T (NYSE:T) is a very controversial stock. Many articles are written about T on Seeking Alpha (more than 20 in the last month) as analysts struggle with the 'New' T coming sometime next year.
Why is it considered new though? I see it as the 'old' T plus a new tranche of excitement – Discovery (NASDAQ:DISCA) with uber media czar John Malone in charge.
I explained why I think T will thrive under the old rules in this article "Does AT&T Want To Be Like Verizon When It Grows Up? Yes It Does And That's Good News".
And then I explained why I think spinning off Time Warner into Discovery will be a big benefit to current T holders in this article "The Market Hates The AT&T/Discovery Deal, But Is That The Correct Analysis? Nope, Big Capital Gains Coming By 2025″.
The Time Warner/Discovery deal should close sometime in mid-2022 bring potential big gains by the end of 2022 as the market realizes the value of the two separate entities.
In this article, I will give you 3 reasons to buy T now.
1. AT&T was at its lowest price since 2003 in December.
Looking at this chart you have to think the December price could not last long-term. You have to go back to July 2003 to find a lower closing price than T's December 15, 2021 closing price of $22.17. It has now jumped to

And that low December price was in spite of a much-improved FCF (Free Cash Flow) to debt ratio over the last 10 years.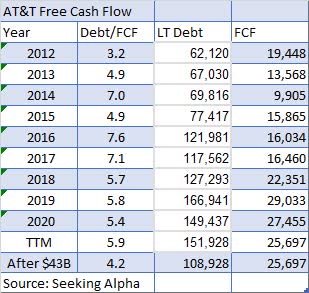 As shown in the last row of the chart, those numbers will look even better after the 2022 transfer of $43 billion in debt from T to Discovery as part of the Time Warner/Discovery deal.
2. High volume share sales in the last few months show the low price may have been the result of the tax selling season.
Looking at the final three months of the year we can see a decided increase in share volume while concurrently a decrease in price. This is often indicative of tax-loss selling since many investors would like to lower the taxes they have on highly profitable sales by shedding some losers. AT&T certainly matched the 'loser' description last year having gone from $32 right after the Time Warner deal to $22 and change in December.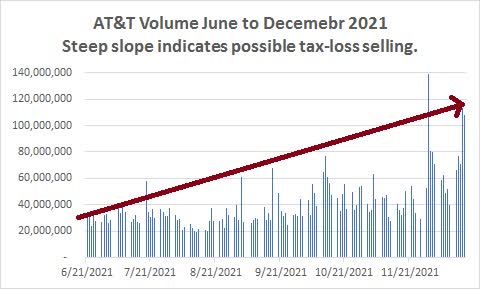 AT&T's price, on the other hand, went down by about 32% from the date of the Time Warner/Discovery deal until the end of December. I personally think the $32 in May of 2021 is the more reasonable price than the $22 at the end of December and will be reached again within a reasonably patient time frame.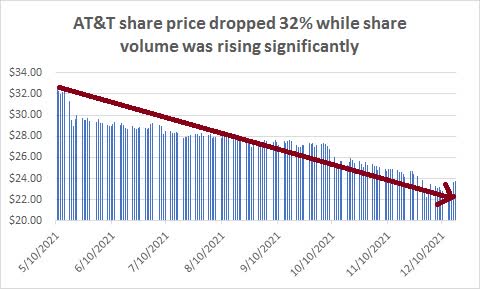 3. AT&T's performance is well behind fellow oligopolists Verizon and T-Mobile and should revert to at least the mean by the end of 2022.
Looking at main rivals Verizon (NYSE:VZ) and T-Mobile (NASDAQ:TMUS) we can easily see that if AT&T just matches 2nd place Verizon, there is considerable upside possible. If it ever gets halfway to T-Mobile we could see a double from here.
There is a lot of upside price potential in T and that's not counting the potential in Discovery once T shareholders own 71% of DSCA.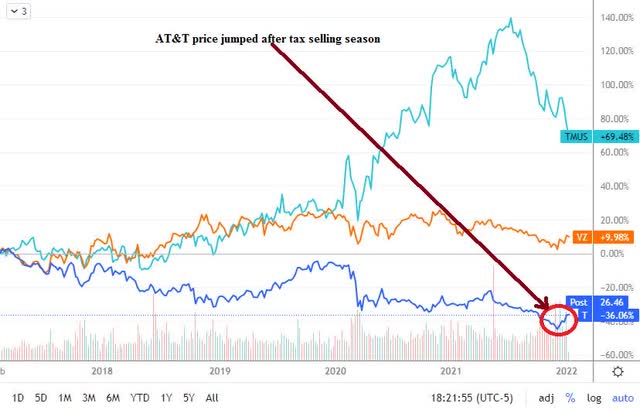 As many have mentioned before me, there have been long-term management issues with AT&T that go well beyond the ill-fated Time Warner deal.
The new CEO, John Stankey, is the former head of AT&T's Time-Warner unit but prior to that, his executive experience was exclusively with the Bell companies in various nuts and bolts positions going back to 1985. In other words, his operational experience is as a telecom executive, not an entertainment executive.
My guess is Stankey has sat through innumerable executive and board meetings in the last few years where huge mistakes were discussed before they were eagerly undertaken, including DirectTV and Time Warner.
Having bitten from the poison apple and survived, I would guess in the future he will steer clear of any and all grandiose plans brought forward from un-bitten underlings and outsiders. This will be a good thing for investors.
Hopefully, Stankey sticks to his telecommunications knitting and doesn't venture too far from what AT&T has done best for decades. Perhaps his new motto for AT&T should be "Let's make telephones great again".
Conclusion
AT&T has been beaten and battered the last few months. Current holders are grumbling, and rightfully so, but the significant uptick in price since year-end may indicate the turn higher has begun and may go much higher by the end of 2022.
Although the dividend is due to be cut post-breakup, at the current price it is still in the range of 5%. And that's not counting the Discovery part of the deal which I think has great potential under the tutelage of John Malone.
The market will realize the split is a positive for both companies driving the price higher for both companies in 2022. And remember, you are going to own shares in each company, not just AT&T. Plan on capital gains in both by the end of 2022.
The one caveat is if the deal doesn't go thru for some reason such as regulatory issues. If that did happen I am not sure if the price would go up or down but it would not stay where it is that's for sure.