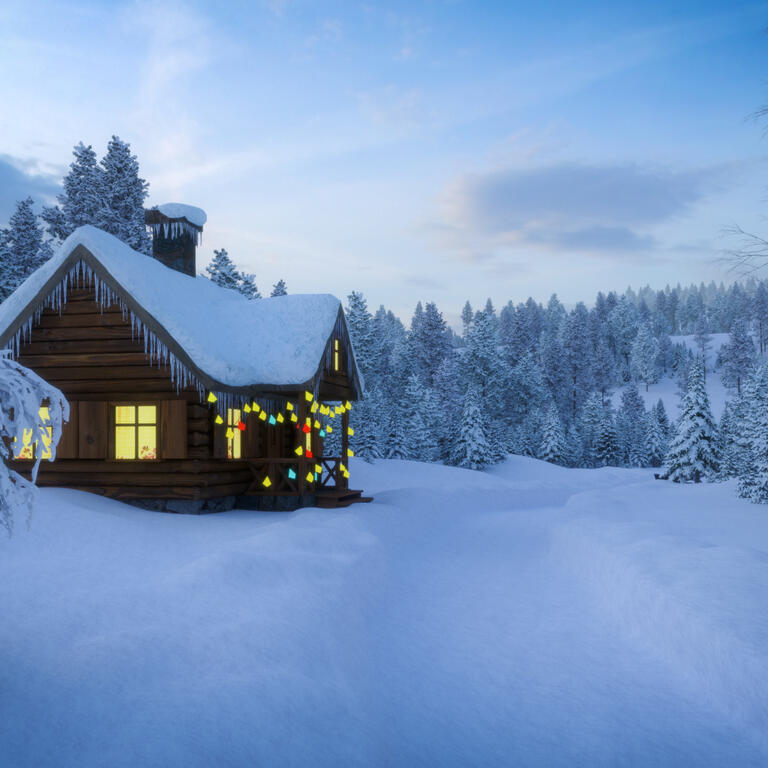 Despite producing what Endpoint's John Carroll described as "meh" data in Bardet-Biedl syndrome and Alström syndrome, Rhythm (RYTM) has a March 16 PDUFA on priority review for setmelanotide. This is a label expansion, setmelanotide being already approved in two rare obesity syndromes late last year. However, the label expansion will open up an additional market for the molecule, which is important for the microcap company.
There are 2500 BBS patients in the US and EU each, and 1000 Alström syndrome patients worldwide. Analysts have modeled $280mn for BBS by 2025 in annual sales, compared to just $136mn for the two currently approved indications. That is indicative of the importance of this approval, meh data or not.
The trial that drew such comments from analysts differed significantly from a more successful phase 2 trial done earlier. That trial saw a responder rate of 67% compared to the phase 3 which saw a low rate of 39% in BBS, where responders mean subjects who saw a 10% reduction in body weight. Moreover, patients in the Alström cohort did not have a single responder.
Now, this trial did achieve statistical significance, see below: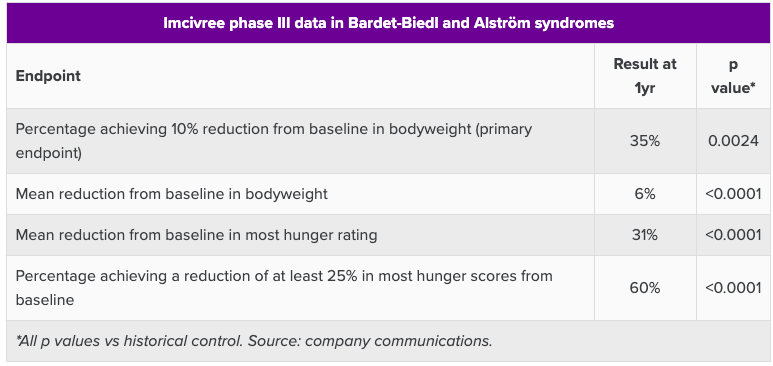 However, what is interesting is that the p-values were calculated versus a historical control taken as a 10% responder rate, despite the trial having a placebo group. This was done, according to the company, after consultation with experts and the FDA. However, the issue is still perplexing.
According to Evaluate:
However, the FDA and other regulators seem unlikely to take issue with the comparison with historical data. Imcivree's pivotal trials in obesity due to pro-opiomelanocortin or leptin receptor deficiency also used a historical comparator, though in this case the threshold was 5% of patients achieving up to 10% bodyweight loss over a year without Rhythm's drug.
Now, in September this year, the company, through a number of posters, did show that the phase 3 trial achieved stat sig using placebo as control as well.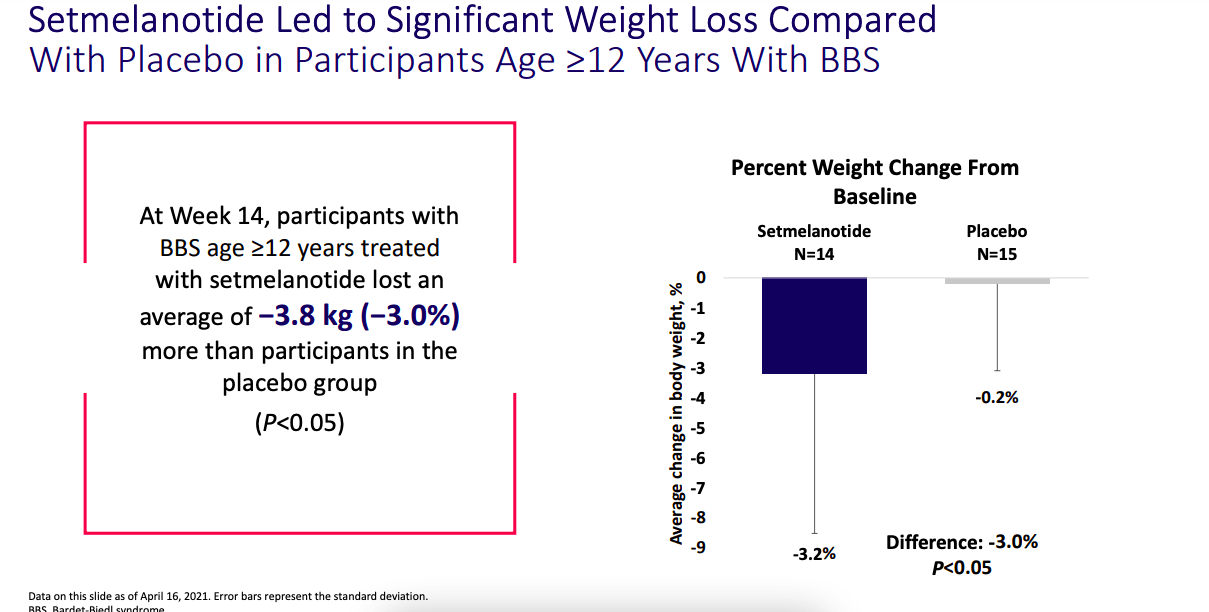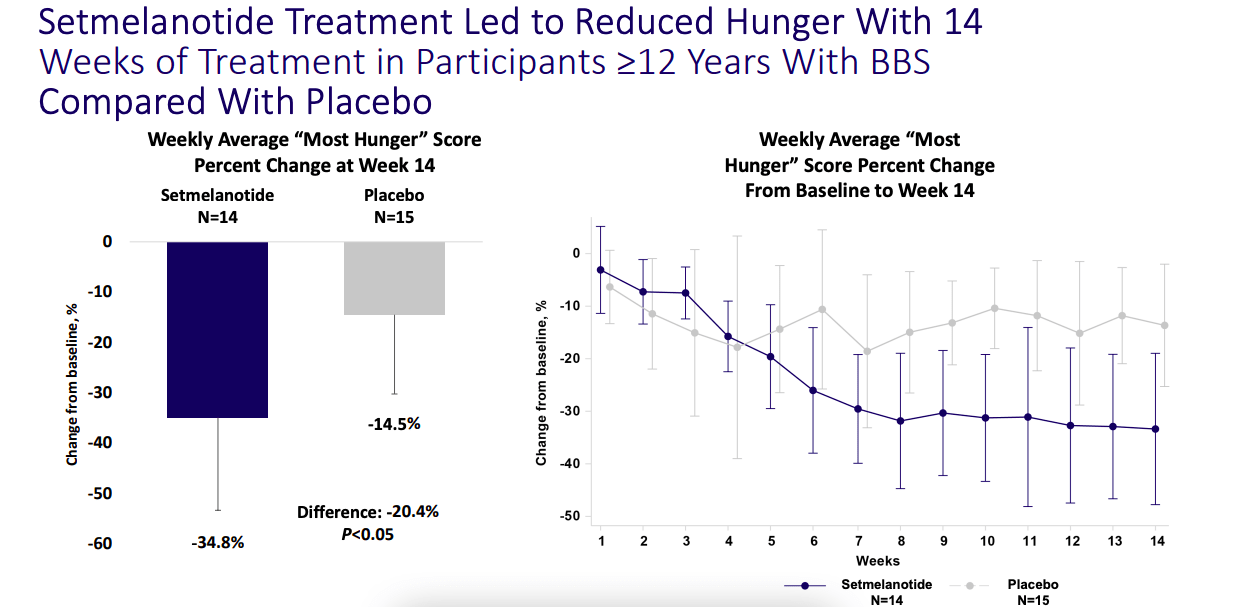 Armed with this data, the company is facing a PDUFA in two months from now. There are no plans for an advisory committee as of now.
Beyond this approval, RYTM is expanding setmelanotide is a basket of 31 genes: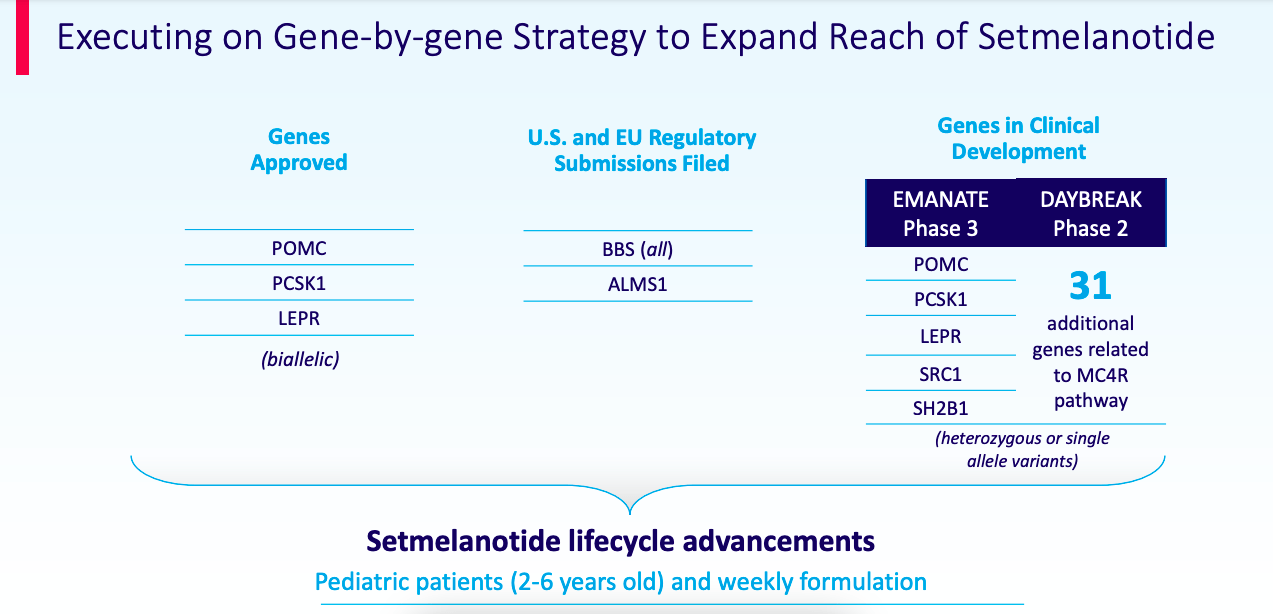 It is also planning to expand the molecule into earlier pediatric populations. Markets here are much larger: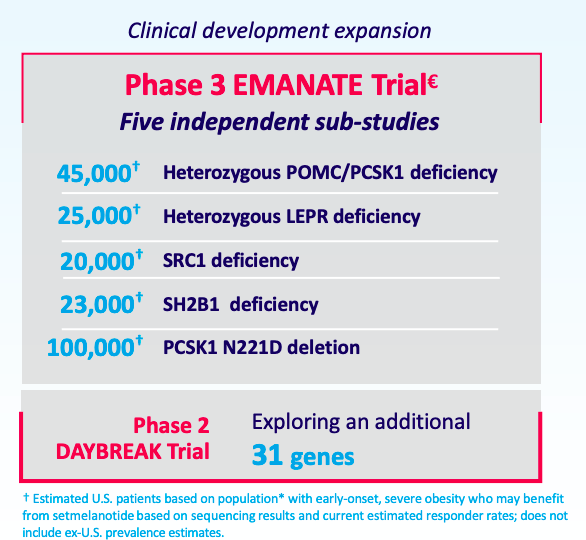 Just the EMANATE trial, consisting of 5 gene populations, consists of more than 200,000 US patients according to the numbers above. This trial was planned for initiation in 4Q 2021 or 1Q 2022. The trial is based on phase 2 trials for SRC1 deficiency and SH2B1 deficiency data that was presented by the company, here and here.
Key highlights of the SRC1 data:
In this trial, patients with SRC1 insufficiency had severe obesity despite a relatively young age

Hunger was reduced in patients aged ≥12 years regardless of responder classification

Body weight (in those aged ≥18 years) and BMI Z score (in those aged <18 years) response rates to setmelanotide were similar (30% for both)
And key highlights of the SH2B1 data were:
In this trial, patients with SH2B1 heterozygous variants or 16p11.2 deletion had severe obesity despite a relatively young age

Hunger was reduced in patients aged ≥12 years regardless of responder classification

Response rates were similar in those with SH2B1 variants and 16p11.2 deletion

Response rates were somewhat higher in those aged <18 years (54%) compared with ≥18 years (36%)
Financials
RYTM has a market cap of $430mn and a cash balance of $328mn. There's just around $3mn debt, which means the market is valuing this company with an approved product and upcoming approvals at just about $100mn. That seems a little low considering there are so many companies with only preclinical data that have been valued in the billions.
The company spent $27.5mn in R&D in the third quarter, and $17.5mn in G&A. At that rate, the company has a cash runway of nearly 7 quarters.
Meanwhile, their first approval came in November 2020, and in the third quarter, the company had just $1mn in revenue from the product. That should increase if further approvals happen. But from a revenue perspective, the company still has a long way to go to justify a higher valuation.
Nearly 97% of the company is held by funds and institutions; key holders are:

Insider transactions are mostly sells: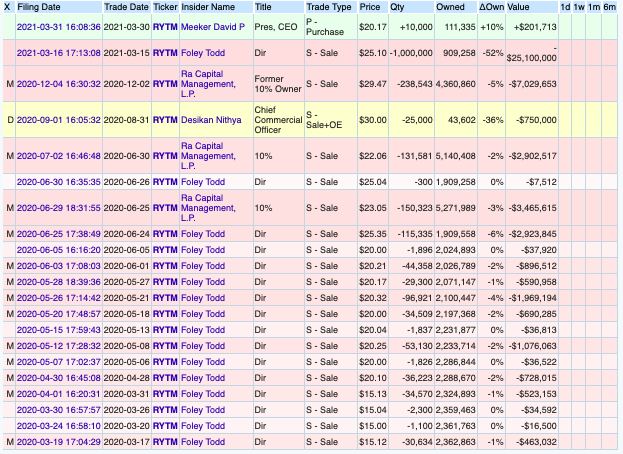 Bottomline
RYTM is trading near 52-week lows and it has an approval in 2 months. However, the company's ability to commercialize its approved product has not been highly successful. The pipeline also consists of that one molecule, even if in various (related) and rare indications. Considering everything we just discussed, I will sit on the sidelines for now.